GoldenNewsNg reports that the Minister of Humanitarian Affairs, Disaster Management and Social Development, Sadiya Umar Farouq has revealed that those who are qualified to receive the Npower Exit package among the exited volunteers are those whose details were successfully received by the NEXIT Portal
This information was shared yesterday by NPVN INFO (NATIONWIDE), via their official Twitter handle. The statement added that those volunteers whose details have been submitted successfully would have their status indicated as PENDING on the NEXIT Portal.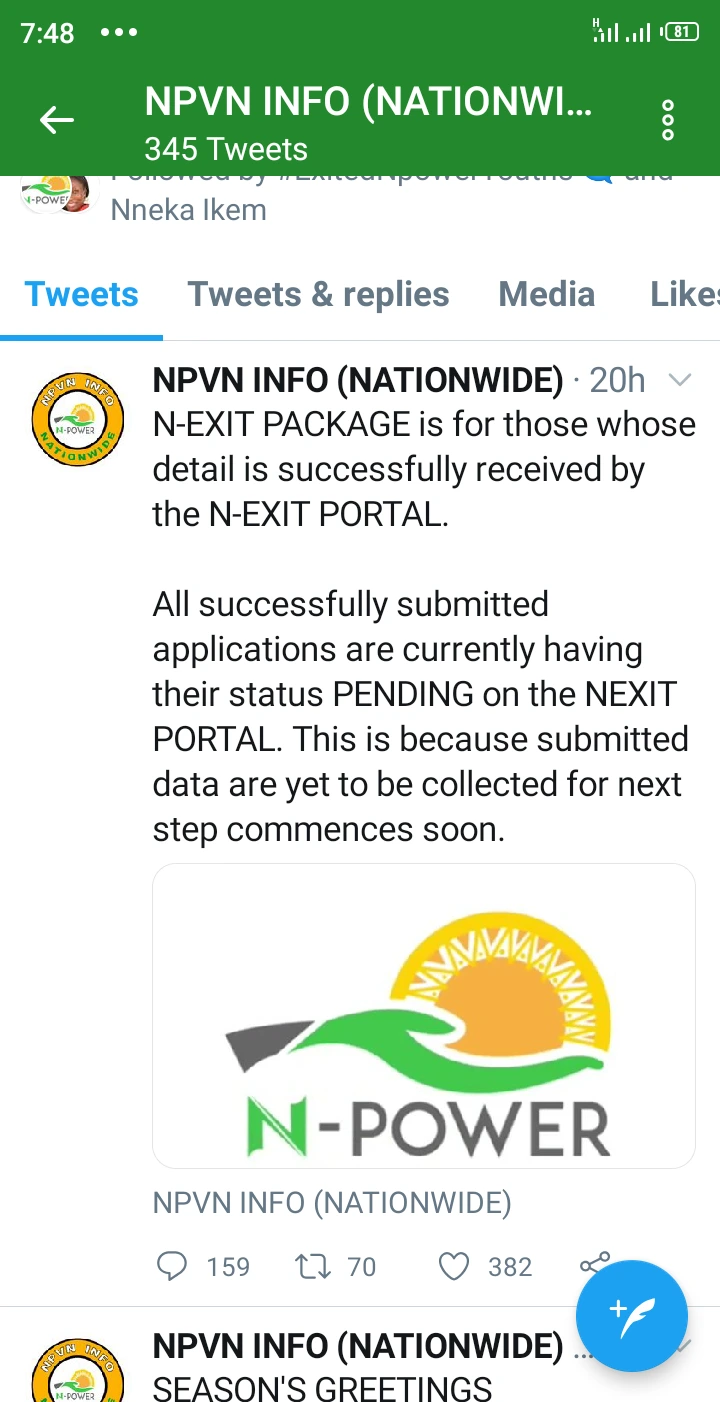 The information further added that the PENDING status on NEXIT Portal indicates that the submitted data are yet to be collated for the next step. The minister however said that the next step will commence soon.
I know the question many exited Npower volunteers would be asking now is: when would this "soon" be? Well, it's only madam minister and her cohorts that can answer the question.
The truth is that exited Npower volunteer has not been finding it easy to cope since many months ago that they were disengaged without any kobo given to them to fall back on. Many of these guys were forcefully removed from the programme without paying them their many months arrears stipends. The minister and the entire system has been so wicked to these vulnerable youths, punishing them without mercy.
However, I enjoined those that are concerned to look up to God, because He cannot disappoint them as God will turn everything around for good for them soon.