Are you in the quest for What good business to start with 100k?, What business can I do with 80k in Nigeria?, Can I start POS business with 100000?, most profitable business in Nigeria with low capital, the cheapest business to start in Nigeria,  daily income business in nigeria , list of daily income business, business with low capital and high profit , Which business has low investment but very large profits?, etc.
We know the year is just getting started and a lot of you are thinking of a good business to start up as a main hustle or side hustle. so read on let's share some mind-blowing ideas with you.
There are so many business to start with 100k in Nigeria and be successful, but sometimes you may find it difficult to think of such businesses thereby investing your money in the wrong business.
If you are confused about the type of business idea to start with 100,000 naira and be successful, then you are in the right site.
POS (point of sales) tops the list of business ideas in Nigeria you can start with 100,000 naira for obvious reasons. The business is one of those businesses that has come to stay for a very long time. Financial transactions are an integral part of human life and the banking sector habitually fails to live up to the people's expectations in that regard.
POS serves as a subtle alternative to banking transactions and saves people from wasting their precious time that could be spent on something productive in bank hall queuing because of basic financial transactions. Financial transactions such as transfer of funds and withdrawals, payment of bills (DSTV, GOTV, PHCN), recharging of airtime, and selling of data among others can be taken care of by POS.
Mr Tayo Adewale, a 26-year-old HND holder from one of the federal polytechnics in Nigeria, after graduating and wrapping up his mandatory NYSC was unable to secure a white-collar job. He finally decided to go into the POS business, courtesy of N100,000 donated by his family which he used to kick-start the business. As of today, Mr Tayo claims he has been making nothing less than N100,000 return on investment since he started the business while some of his colleagues are still on the streets still searching for a non-existing white-collar job.
In starting a POS, one of the most important things to consider is the location you want to situate the business. The nature of the location your business is sited can either make or mar your POS business idea. While determining the kind of location, some of the things you should consider are:
GSM network/Internet
This is an important factor that must be considered before opting for any location. You must ensure your POS business is situated in an area with a very good GSM network, to ensure hitch-free business transactions.
Proximity to banks
Another important thing you should consider before choosing a place to locate your POS business is how close the area is to the banking area. Locating your POS in an area very close to the banking area can be likened to efforts in futility and may not bring about the return on investment as expected. This is because the majority of the people may rather prefer to visit the banking for their transactions since it is close by.
Security
While searching for a place for your POS business, you should ensure the place is secured and has little or next to any history of crime. This is because you will be dealing with cash daily which makes you vulnerable and a soft target for criminals if the location is not secured.

What you need to start
Some of the things you will need to get the business started are business capital, space/shop or container, a banner, and most importantly a POS machine for the operation of the business. You can get your POS machines from banks like GTB, UBA, Zenith, First Bank, Access Bank, Polaris Bank, and hosts of others.
Mini Importation Business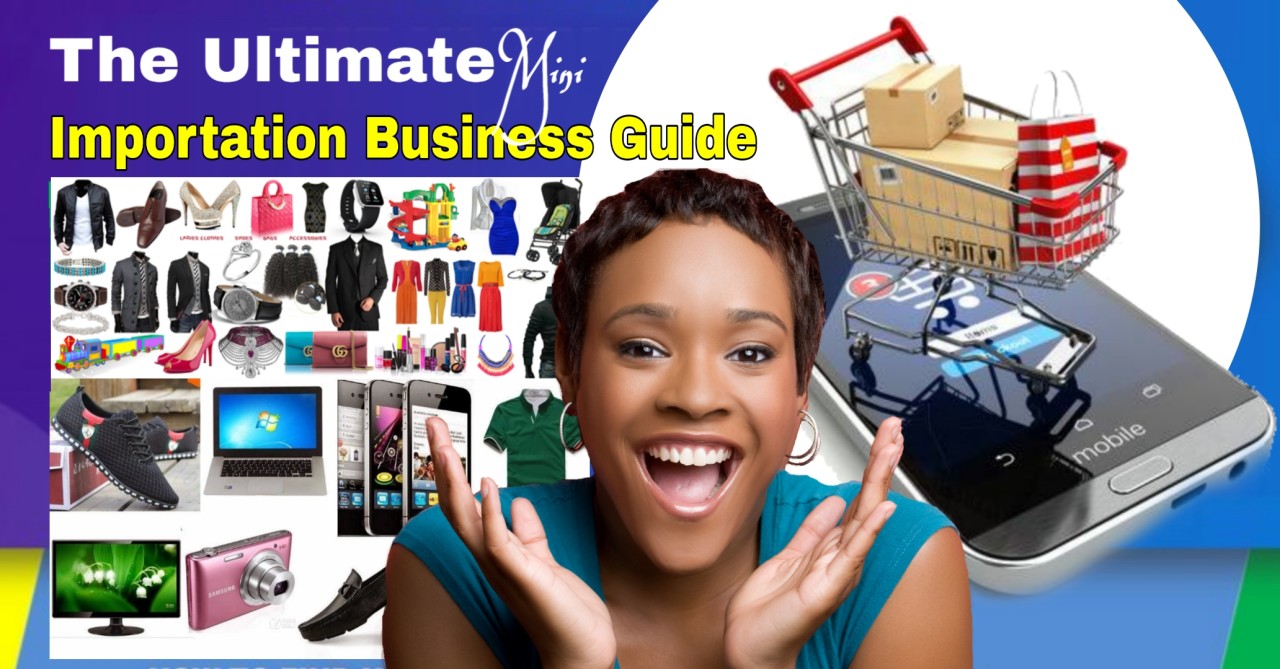 Mini importation business is one of the best profitable business to start with 100k in Nigeria and be successful.
People are making money importing goods from other countries cheap and selling them expensive here in Nigeria.
You just need to do your marketing right if you want to excel in the business.
Before you venture into the mini importation business, you need someone to guide you, and also, you need to start with the products people buy most. You need to do your market survey before ordering any goods.
You can import from China or any other country depending on what you want to sell. Learn how to start a mini importation business in Nigeria.
Things You Can Import Are:
Phones
Travel bags
Earpiece
Clothing's
Electrical appliances
Grater
Blender
Portable USB best lamp
Jewelry
Wireless phone chargers, etc.
Copywriting
Copywriting is one of the most profitable online businesses in Nigeria you can kick off with a low cost of 100,000 naira and below. If you have good writing skills and firm control of language, then this business will be your ticket to financial freedom.
The copywriting business comes in different forms: it could be writing of advert copy, blog posts, video scripts, presentation, direct mails, jingles, creative content, and so on. The main task of a copywriter is to weave content in such a way that will be convincingly enough to persuade or promote a certain product, idea, service, or cause. A copy, when well written, can perform magic on any product or services.
It can be done as full-time or a side hustle that guarantees a return on investment if one knows his or her onions very well.
Particularly, students, who have good writing skills, can explore this business opportunity to support their parents in catering for their academic financial needs.
The salaries of a copywriter in Nigeria range from 100,000 –300,000 naira depending on the nature of copy and organization. Some copywriters also charge clients per word. On average, a copywriter charges 11-20,000 per 1,000 words.
To get clients as a beginner in copywriting, you can apply for a position of the freelance job board, cold pitching, speaking at conferences/workshop,s and promoting your business on professional platforms like LinkedIn
A final-year student of the University of Ilorin, Seyi Olawaleexplained that he has been surviving from the proceeds of copywriting since he lost his father in year two at the university.
He stated further that he no longer asks his mother or family for monetary help, as the money he makes from the business is more than enough to cater for his financial needs.
Open a Gaming Shop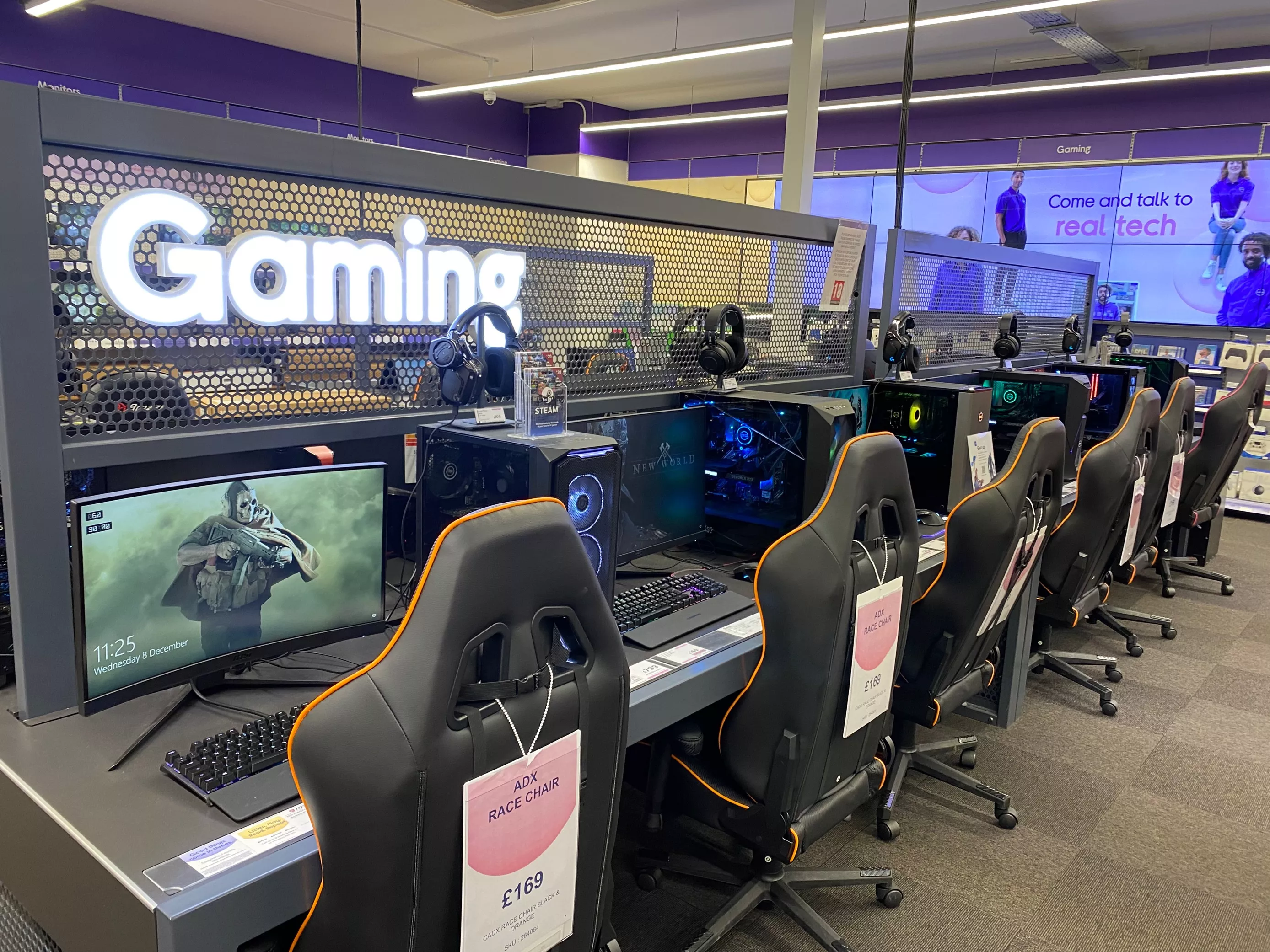 Gaming shop is another lucrative business that requires a start-up capital of 100K or less.
All you need to get this business off the ground is a small shop that can be rented for around N1500 per month, a generator, a small TV, a PS and/or X-box game player, and pads. All these shouldn't cost more than N100,000.
Per game played, you can charge N50 a player which is N100 per game. During the Asuu strike, a friend of mine started this business and now making N5000 and above daily.
Although he combined it with the mobile accessories business. Therefore, this business can be combined with multiple businesses including the next one right below.
A viewing center business simply implies establishing a hall where sports fans come to feed their eyes with the latest matches. In Nigeria, a viewing center is mainly known to show football matches.
Football viewing center business is very profitable, and it can be started in any part of Nigeria. However, it is quite capital-intensive to start, as the equipment needed is costly. Although you can get started with second-hand equipment.
One everyday question asked by people looking to embark into the business is – is football viewing center profitable in Nigeria?
The answer is Yes, it is very profitable! Just that it takes time to start seeing real success, as it is not like other businesses where you start now and make profits immediately. It takes months to break even and start making reasonable profits.
The profitability of a viewing center business in Nigeria is really established by some factors including location, and subscription package. If you're making use of cable TV with a limited subscription package, you tend to make more money, as the investment will be little.
How Much Does it Cost to Start a Football Viewing Center in Nigeria?
Starting with the upfront investment, you need anything from 100,000 Naira to 500,000 Naira to start a football viewing center in Nigeria. Here, your money will go into setting up a hall and buying the needed equipment, which is usually expensive.
The reason the cost mentioned here is low is because we gathered that you can start with a limited subscription, affordable TV,  local chairs (seats), and not too packaged environment. This is because men really don't mind the environment provided the Match/football they want to watch is showing on the screen.
Note that with time as you make little profit, ensure you invest in the business to make the environment conducive and secure.
Continue reading: How to Start a Viewing Center Business in Nigeria
Selling Of Fairly Used Goods Or Clothes
Another business idea you can start with 100,000 naira is selling fairly used goods and clothes.
Most Nigerians buy fairly used items like gadgets, clothes, shoes, household items, etc. You can purchase these items and sell them both online and offline.
Again, with 100,000 naira, you can start selling thrift wear popularly known as okrika. Plenty of people prefer buying Okrika to brand new clothes.
Moreover, the poor economy of the country has made people buy what they can afford and not what they wish to buy.
Where To Buy Okrika Clothes In Lagos are:
Balogun Market
Yaba market
Tejuosho
Aswani market
Oshodi market
Katangua market
Badagry market, etc.
 Laundry Business
This is a business idea that is very lucrative, yet easy to start. Nowadays, people are so busy that washing clothes are not on their agenda, and this has created job opportunities for people.
A good location is important to your laundry business. It is advisable to consider locations in open places with less competition where people can see you easily.
Your location should be residential areas, estates, or high-income neighborhoods, and a place you can easily access clean water, etc.
Basic Materials For Starting A Laundry Business
Buckets
Laundry detergents/soaps
Pressing Iron
Ironing board
Starch
Garment conveyor
Nylon and tags
Power generator
Shelves
5. Palm Oil Business
If you are still not satisfied with the business ideas I've mentioned above then you need to consider the palm oil business.
The palm oil business is one of the most profitable businesses anyone can do in this era because of its diverse usefulness.
Almost everybody uses palm oil to cook, you can even decide to be exporting it to other countries which would generate a lot of income.
Moreover, palm oil does not have a steady price, you can buy and store palm oil when it is cheap and sell it when it becomes expensive.
Things To Consider When Starting Your Palm Oil Business
Below are the top important things you should consider when starting your palm oil business.
Choose your palm oil business model
Get your storage space and storage tanks.
Get your rubbers
Arrange with suppliers
Decide on transport arrangement
Market and sell your palm oil.
 Fruit Drink Production And Sales
This is another profitable business to start with 100k in Nigeria, and be successful. A growing number of people prefer freshly squeezed juice without coloring, flavors, and preservatives.
Moreover, people are becoming increasingly aware of the health implication of processed food and drinks, this has made people shun soft drinks to naturally made fruit drinks making this a great business opportunity.
To start this business, there are certain things to do and you will also need a very good location that will enhance sales. Location to sell your fruit drinks options are:
A roadside stand
Shopping mall
Fitness centers
Cafes
You can sell it wholesale to grocery stores or restaurants. Moreover, to start this business, you need to purchase manufacturing equipment. Basic manufacturing equipment includes:
Fruit elevator
Fruit washer
Fruit crusher
Pre-heat machine
Juice extractor, etc.
Jewelry Business
It is no doubt that everybody wants to look nice by putting on fancy necklaces, and eye catching wristwatches that cost a lot.
You know what? You can actually start this business by buying jewelry at wholesale prices and then selling at retail prices.
For example, if you buy a wristwatch worth N10,000 at a wholesale price, you can sell it for N15,000 at retail price, making a profit of N5000.
You can find jewelry wholesalers at big markets in Kano, Lagos, and Aba. Alternatively, you can order those jewelry from China and have them shipped to Nigeria (This method is well explained below in the mini-importation section).
Snail Farming
Snail farming is another awesome livestock business you can start with N100,000 or less in your backyard if you have a space.
All you need is to find and buy small hybrid African giant snails, build them a shelter in a cold place with shades, then buy their feeds, and start rearing them.
Unlike poultry farming, snail farming may take a year before you start making money. However, the profit is more than poultry farming, and the stress is way lesser than poultry farming